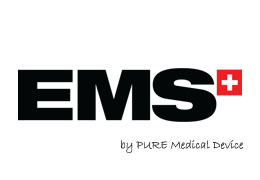 The past is the future in the management of lithiasis… For nearly 30 years, with the introduction of the first Swiss LithoClast®… EMS, a Swiss company based in Nyon (VD), has become the undisputed world leader in the management of urolithiasis.
Today, on the strength of this experience in urolithiasis, EMS is launching its latest generation Thulium laser: the LASERCLAST Thulium Power. In addition to the existing Holmium laser, EMS offers a complete range of lasers on the Swiss and international market.
PURE Medical Device SA becomes the exclusive Swiss distributor of E.M.S. Electro Medical System SA.